What are some of the practical management practices that can improve employee engagement?
Empowerment – Give people autonomy to decide when and where work is done, and how it is done. As well as give the power to identify and solve workplace issues.  
Balanced Worklife – Ensure work is meaningful and has clear value to the big picture. Avoid stress, anxiety and burnout by keeping workloads reasonable. Ensure there are adequate and effective people to complete the work.  
Recognition – Acknowledge employee performance and provide opportunities for career growth. Ensure employees feel valued and supported by the management and the organization. 
Belonging – Create a sense of social belonging through workplace culture that fosters supportive relationships between co-workers. Give opportunities for employees to develop fulfilling work relationships.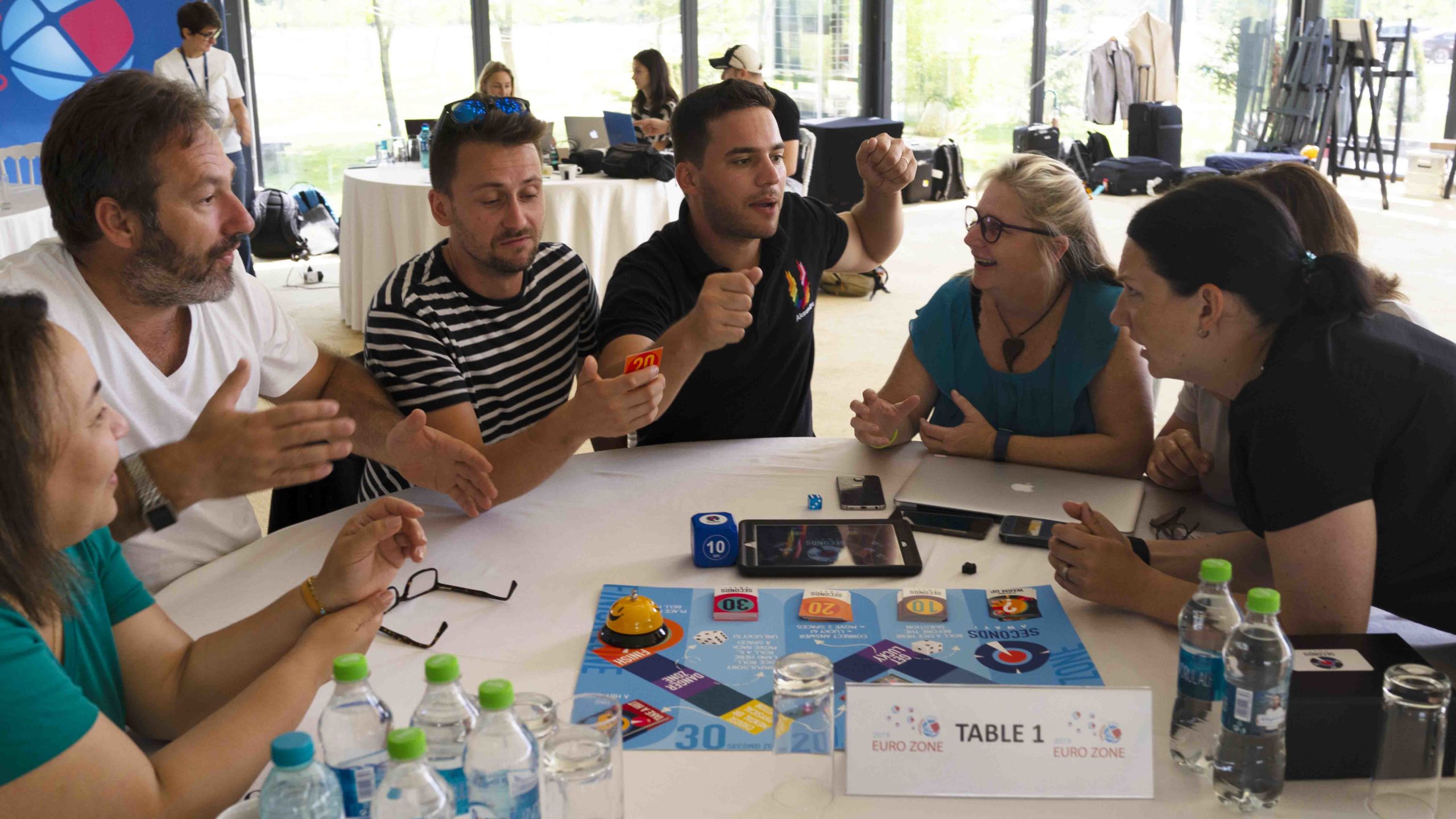 Why Employee Engagement and Team Building?
Experience-centred team building aims to engage employees through enjoyable activities, innovative ideas, and significant connections. Moreover, it helps to build unique memories of fun times together outside the workplace. 
Team building is Connecting
Icebreaker activities like Knowing Me Knowing You, Swipe Face and Time to Talk, are designed to relax participants and bring a smile to faces. This type of team building highlights and focuses on similarities, not differences. It breaks down barriers and liberates people, thus allowing them to create meaningful connections. 
Team building is Inspiring
In The Big Picture, each person becomes totally engaged and engrossed in a novel experience while working together to create a giant work of art. The result of collective efforts and collaboration is breathtakingly memorable. Activities like these certainly inspire and motivate employees towards engagement.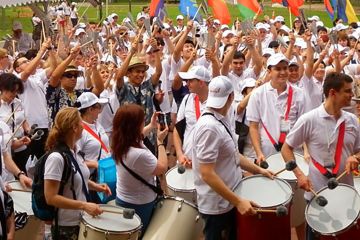 In addition, music has this effect too. Music and rhythm team-building programs range from orchestral pieces, drumming, and world music, to Haka, beatbox and daft punk.
These activities positively lift the mood and unify the group. In Orchestrate! individuals come together to play as an orchestra in under 2 hours! The result is collective, motivating buzz and excitement. 
Finally, BeatsWork, where teams learn to play the drums together, brings a total change of pace, leaving participants exuberant, invigorated and energised. 
Team Building is Collaborative
When escaping the office setting, people have the opportunity to bond through activities that are different from their everyday routine. They can experience something outside the norm of their daily lives.
Fully immersive gamified experiences like Beat the Box, The Infinite Loop and Synergyk see teams puzzling their way to success together. These programs have proven results in enhancing soft skills that are vital to team dynamics. They foster a sense of belonging paramount to employee engagement.  
In conclusion, it all adds up. Engaged employees mean better business.   
Get in touch to book a program or find out more about how Catalyst's experience-centred team-building activities can be an integral part of fostering employee engagement and unifying your team.