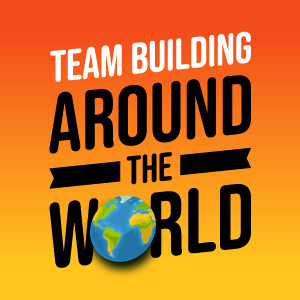 Team Building Around the World
The Team Building Podcast brings you inspiration, ideas and best practice from a variety of people involved in the team building industry.  You'll meet game creators, activity facilitators, business owners and a whole bunch more from a variety of places around the globe.
Thanks to David Goldstein from Team Bonding, Catalyst USA for his investment and drive to make this podcast possible.
Grab a coffee, sit back relax and enjoy. Listen on: