The conference kicked off with informal presentations around the theme of New Power Values. Delegates shared stories and reflected on the peer collaboration, openness and crowd wisdom of the group. This set a framework for high-level business discussions and sharing around topics such as business management, staffing, sales, marketing, customer relationship and the like. Despite the market differences, there were gems of information that each delegate could take back to their business to apply for greater success, in the words of Kingsley Seale from Be Challenged Australia.
"Small tweaks for big outcomes."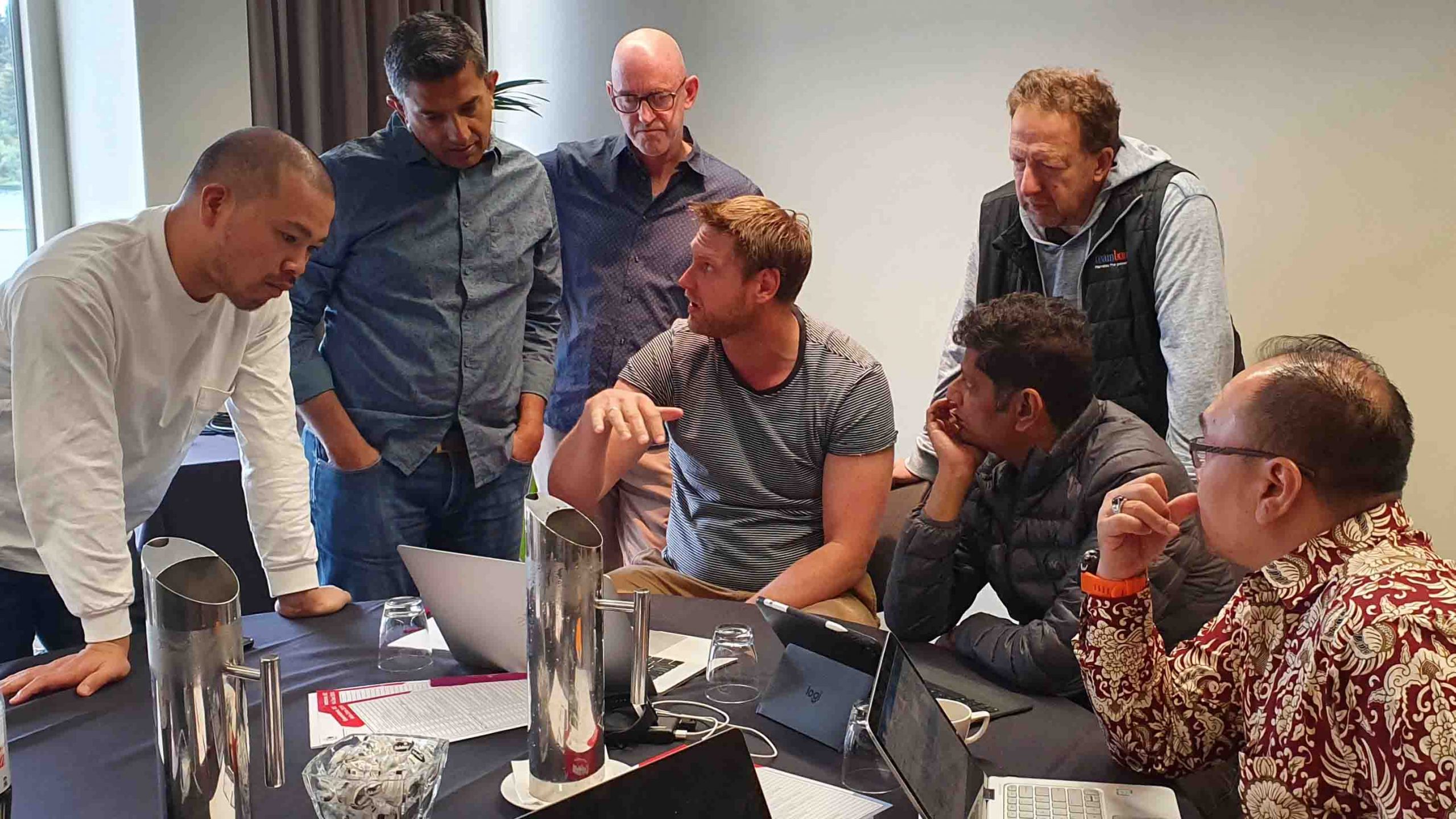 A session on "product" provided delegates with a useful opportunity to share best practice and keep up to date with what is going on in the region. The #newpower theme continued with partners identifying ways they could assist others in the region to deliver product ensuring the standard of excellence they all adhere to is upheld.
Tablet-based apps, VR, AR and old school communication.
In practical product sessions, delegates learnt about improvements to tablet-based team games, Go Team and Quickfire and new release features to VR team game The Infinite Loop. Delegates were also introduced to a tantalising new AR and VR programs to be released later in the year.
Stu Robertson from locally based Team Up Events NZ, facilitated strategic thinking learning activity, Situation Room. Situation Room, designed and developed in New Zealand was launched earlier in 2019 and is already being sold in markets as far flung as South Africa and Scotland. It is a practical way for teams to develop an understanding of cross functional communication in situational leadership and high performance under pressure.
Newly released, experiential learning activity iBuild, which reinforces the importance of clear communication and feedback, is a popular and refreshingly simple activity that was enjoyed by all at the conference.
Scenery. Wine. Food. Action.
Each day, the afternoons were set aside for informal networking and experiencing all that Queenstown has to offer. Delegates took a leisurely bike ride through the vineyards provided by Around the Basin, Starting at Kawarau Suspension Bridge, the home of bungy, delegates cycled along the Gibbston River Trail at a leisurely pace visiting amazing wineries, cheesery and brewery ending up at the Gibbston Tavern for networking over pizza and beer.
Delegates took the world-famous jet boat ride speeding over water as shallow as 10cm, experiencing 360-degree spins along the famous Shotover River. The experience, which is proudly owned by Ngāi Tahu, the Māori people of that land, was an amazing blend of pristine natural landscape with wall to wall canyon action from start to finish.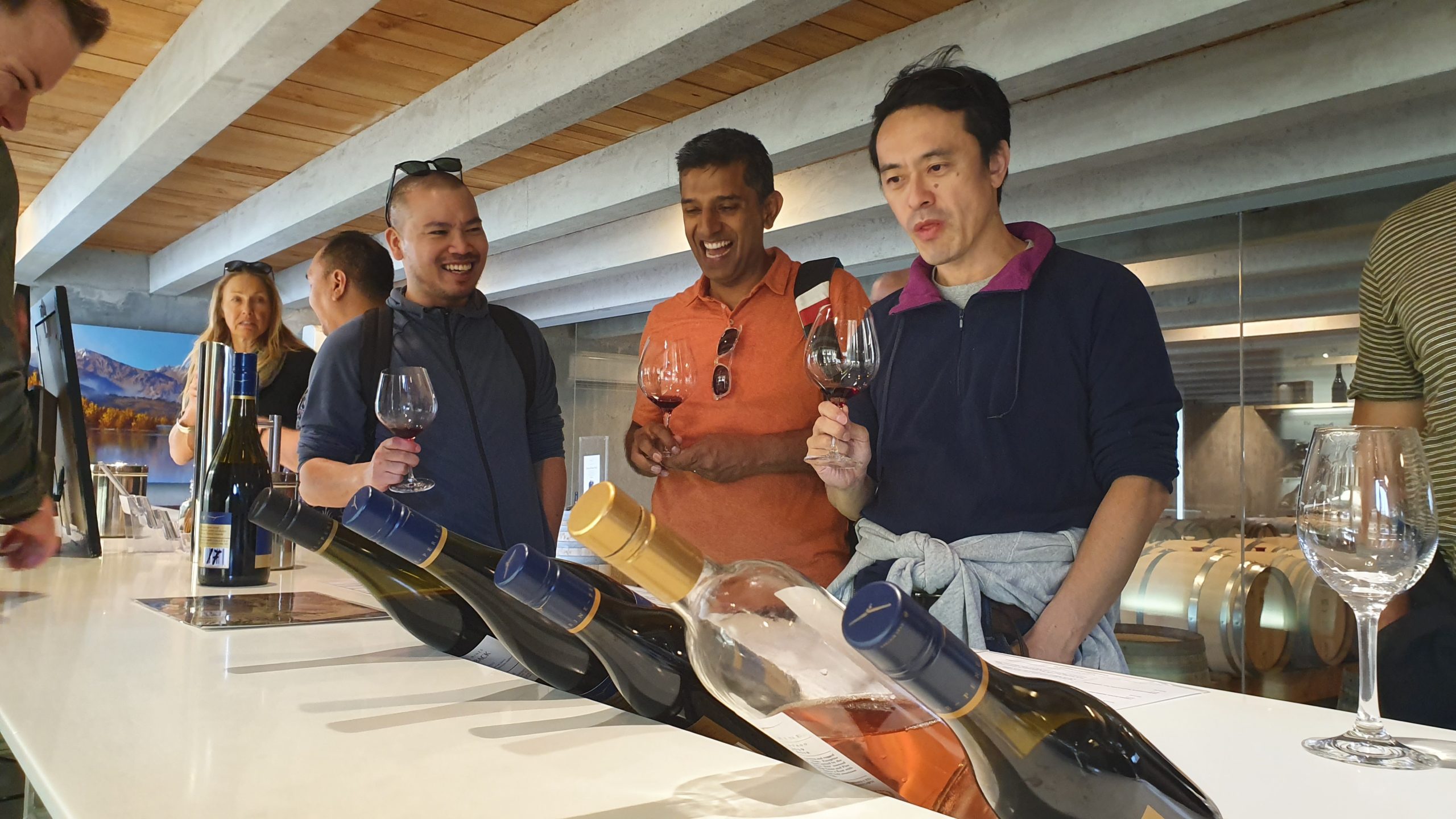 Collating feedback on the sessions and activities at the conference was made simple through Catalyst Global's easily customisable Conference Quickfire application. Overall, the Asia Pacific Team Building Conference was a fantastic success. Delegates are looking forward to catching up in Dublin, Ireland in August 2020 with European and American team building companies!