Technology continued to feature high on the training agenda. Delegates learnt about improvements to tablet-based team games, Go Team and Quickfire and new release features to VR team game The Infinite Loop. Delegates were also introduced to a tantalising new AR evening dinner game to be released later in 2019.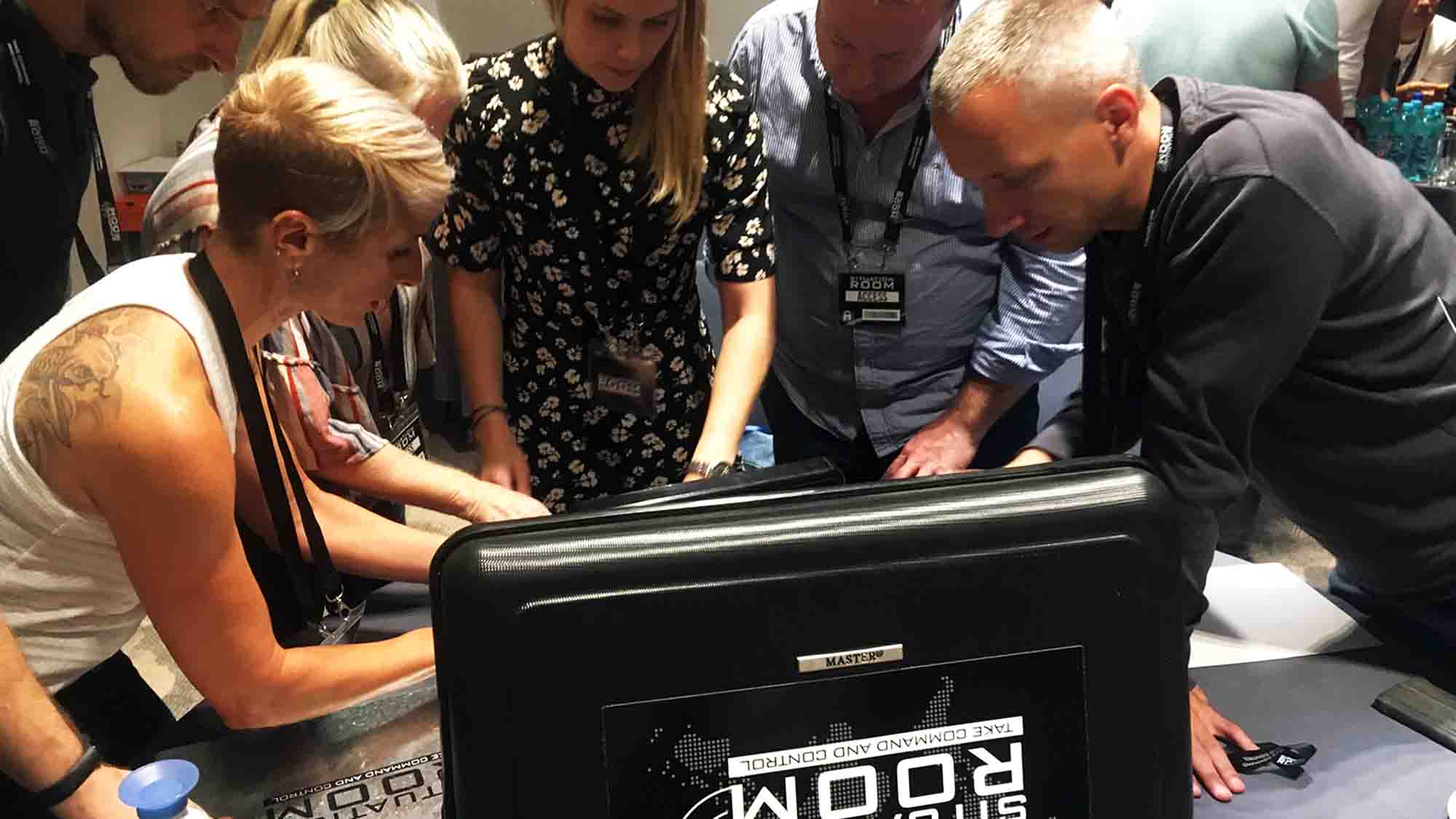 Strategic thinking activities continue their popularity with the launch of brand-new experiential learning game, Situation Room. After the training session, Guy Baker, CEO, Catalyst Global said,
"The Special Operations theme is very on trend. Participants will develop an understanding and appreciation of the important role that cross functional communication plays in situational leadership and high performance under pressure. With great learning and debrief potential, It's a powerful tool for businesses looking to develop effective teams."
Not to be outdone, tactile face-to-face and hands-on team building activities made their mark. Newly released, experiential learning activity iBuild, which reinforces the importance of clear communication and feedback, was the standout in this category.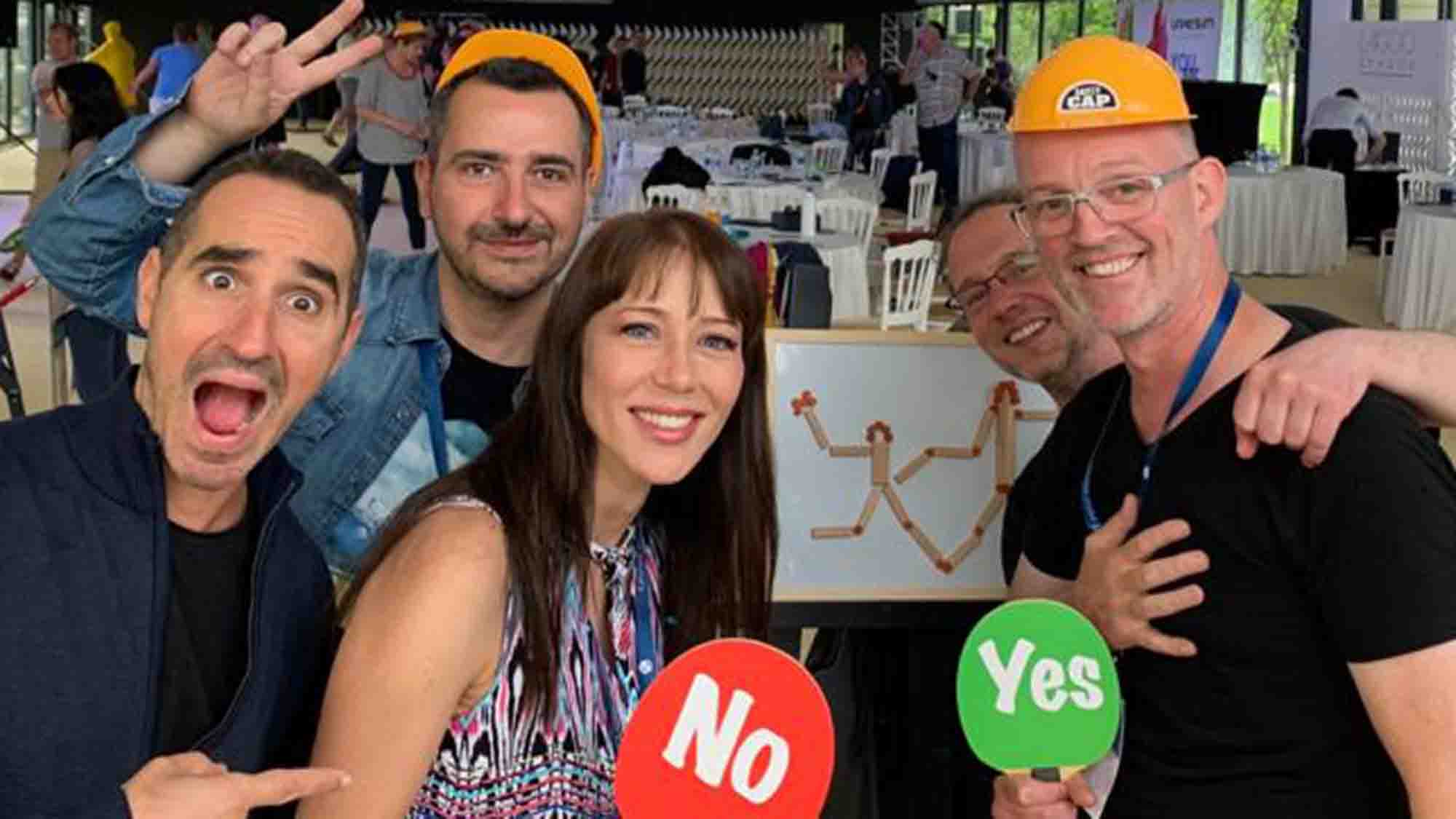 Sam Goldstein from Team Bonding, representatives of Catalyst products in the USA, made a guest appearance presenting on projections in the USA market and related sales strategy. There were numerous presentations, as well as formal and informal discussions on industry best practise. These sessions ensure companies in the Catalyst team building network continue to push the bar for excellence in team building. Networking and sharing continued each evening over dinner, the animated conversations echoing along Old Town Bucharest's cobbled lane-ways.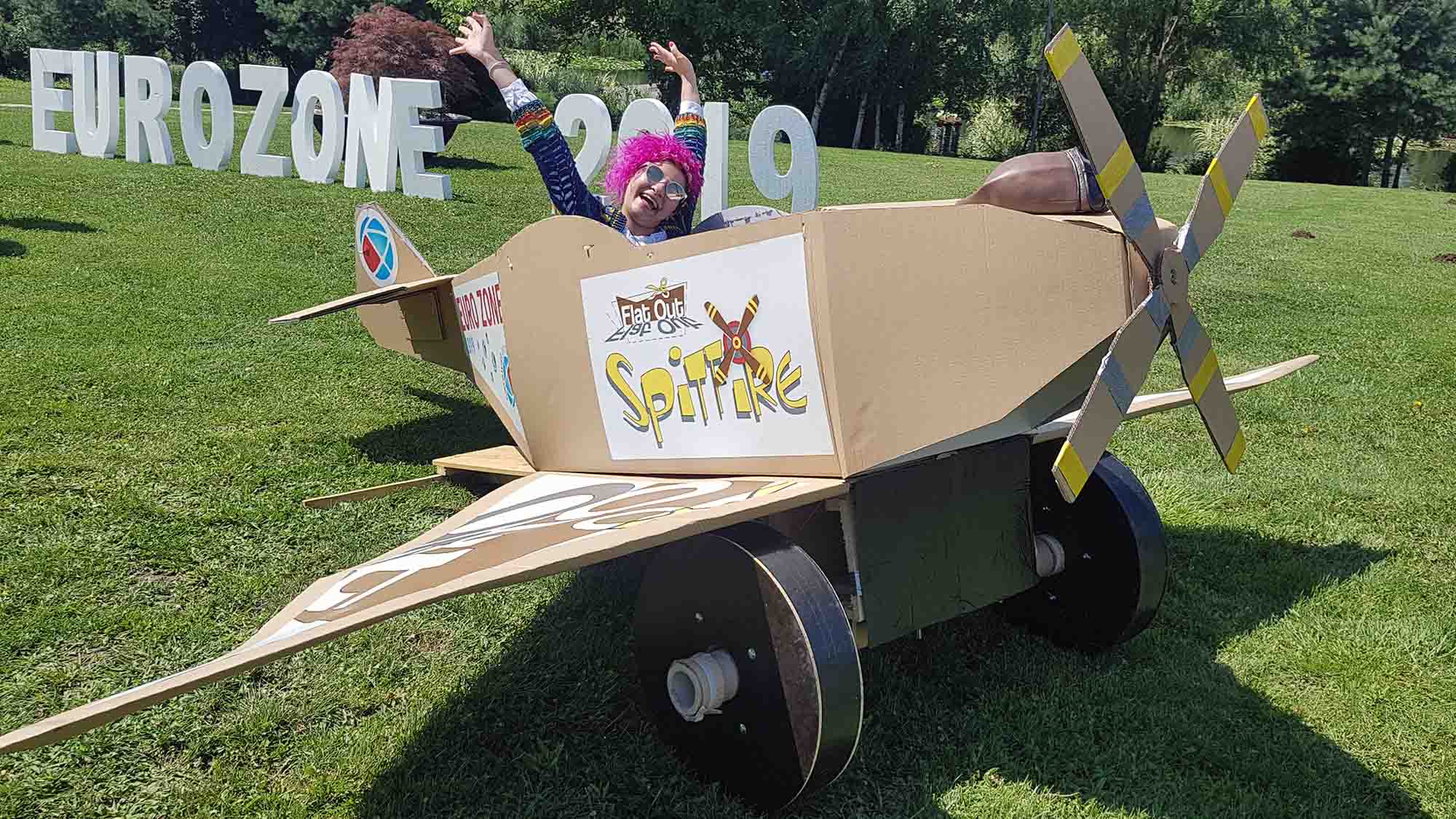 On the final day, the conference venue switched to Lagoo, Bucharest's elegant new conference venue. Situated just outside the city, Lagoo's permanent marquees stand in lush greenery on the shores of a lake. The training continued. It was the perfect place for the new comer in the construction product series, Flat Out Top Gun to take to the skies. The fun, experiential learning board game, Seconds Away, had delegates scouring their memories for answers for industry and product knowledge in between crazy physical feats and burpees!
After a sumptuous buffet lunch, delegates headed outside and got hands-on, learning the finer points of selling and delivering 3D artwork activity, Think Art. When formal sessions had come to a close, they took to the lake in boats and kayaks or languished around on the lawns sipping cocktails and chatting about the events of the day.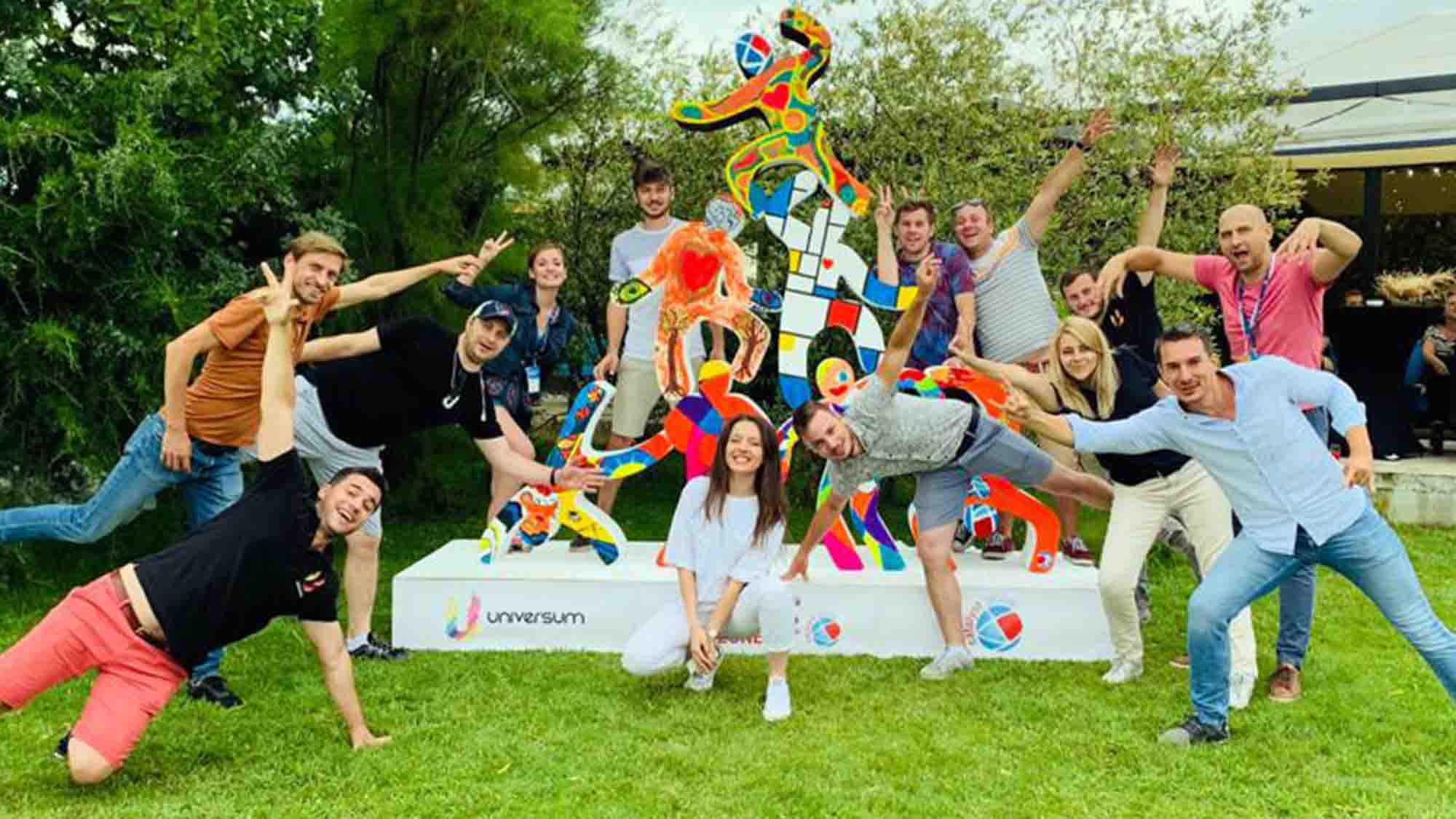 At a gala dinner featuring a string quartet and traditional Transylvanian dancers, winners of the Euro Zone Team Building Industry Awards 2019 were announced. Among the winners were Orangeworks Ireland, Catalyst Netherlands and Spielgestalter.
Event host Universum Romania was praised for organising a spectacular event. Ireland was named host nation for the upcoming Global Team Building Industry Conference in August 2020.