With the world constrained by COVID-19 restrictions and lockdowns, Alfonso Canales sees opportunity in Spain. Just four years ago, an enthusiastic Alfonso Canales worked under the expert tutelage of Oliver Sheer and Kingsley Seale at Be Challenged, the exclusive licensee of Catalyst team building products in Australia. On return to his home country, Alfonso set about to develop a reliable team in Chile and smash records for one of the fastest-growing businesses in the Catalyst network. But that's just the beginning of the story. From there, with a winning team and solid business formula Catalyst Peru was formed. And now, to Spain.
"Over the past few years, we have developed a proven strategy, systems and knowhow; it is our vision to take this winning formula and apply it in Spain." Alfonso Canales, Antawaya.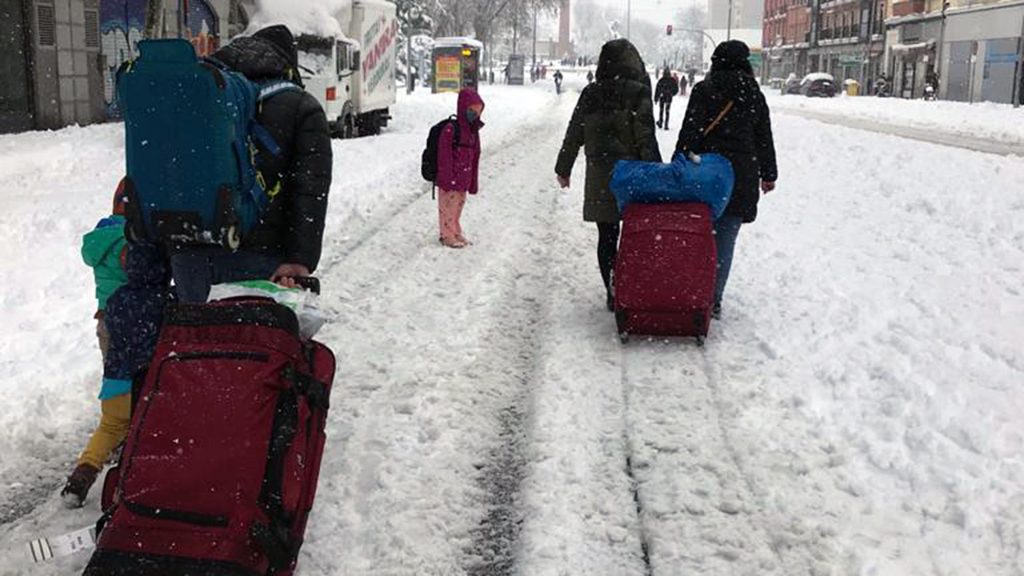 Early in January this year, Alfonso packed up with his family and made the move to Spain. He arrived on 9 January, just days after storm Filomena hit Spain. Filomena brought snowfalls not seen in Madrid since 1971, according to the state meteorological office. At this time, the Spanish government urged people to stay at home after three people died during the worst snowstorm to strike the country in 50 years. Alfonso sure likes a challenge.
But Alfonso won't be embarking on this adventure alone. He is joined by long time Madrid residents, Maximiliano Ovalle and Hans Seemann, who both see an excellent opportunity for team building in Spain despite CoVID19.
"We share the belief that the time is ripe for businesses to incentivise, motivate and develop their employees through team building. And what better way to achieve this than with Catalyst team building products which have been proven effective in markets around the globe." Hans Seemann, Catalyst Spain
The team at Catalyst Spain are acutely aware of the challenges that businesses in Spain currently face. With the rise of remote work, it is even more critical to ensure staff feel valued, engaged and motivated. Catalyst Spain will offer solutions that target essential soft skills including communication and collaboration. Moreover, they provide their clients in Spain with gamified solutions proven to enhance employee motivation, engagement, team dynamics and well being.
Catalyst Spain's team will benefit from the full support of the 50 businesses in the Catalyst Team Building Network who share opportunities and best practise daily. Mark Davenport recently connected with Alfonso, Max and Hans over Zoom to discuss and celebrate their launch into Spain.
"It was natural for us to support this fresh start in Spain. Antawaya Group has a proven track record, having held the Catalyst Global license for Chile since 2017. Catalyst Chile and Peru have worked hard with the other businesses in the LATAM region to tailor Catalyst team building products specifically for Spanish speaking markets. They work with internationally recognised brands, such as Pfizer, PerkinElmer and Nestle, and have great solutions for smaller local companies. And, their team are already well versed in selling and delivering Catalyst products." Mark Davenport, BDO, Catalyst Global.
Visit the Catalyst Spain website, catalystspain.es to take advantage of their launch offer of 10% discount on your first team building activity.