Canadian operation MTU maintains and services engines for all sectors of the aerospace industry; employing people from 46 different countries, in a wide variety of roles including engineering, administration, logistics and custodial personnel.
Key Objectives
The focus of their Annual Conference in 2017 was to launch their new Core Values; Respect, Openness and Improvement (ROI). The aim being to enhance communication, boost team unity and create a sense of togetherness. Eventology was asked to devise a solution to deliver these in a creative team environment.
The Big Picture was the perfect fit. By using art as a common language, it helps improve team communication, whilst promoting respect and openness through the sharing of information, resources and ideas. Diligent communication is needed for each team to complete two canvases, which come together to form an enormous multi-canvas masterpiece, reflecting the company goals, values, vision, branding and culture. Enforcing team unity, ownership and accountability in the finished product.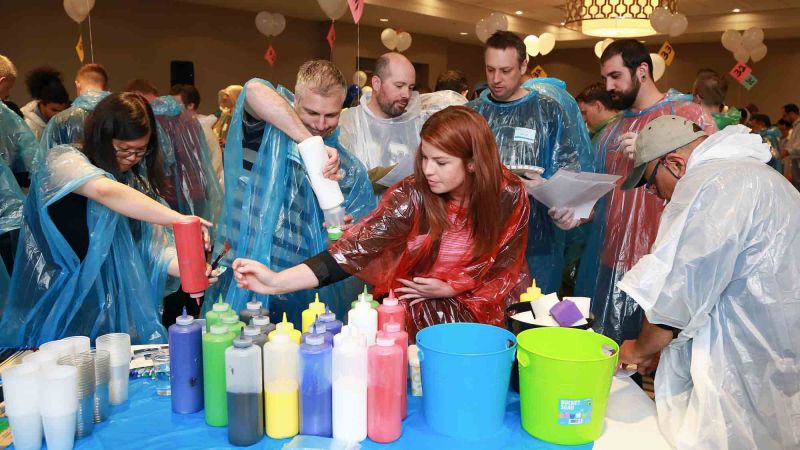 What happened on the day?
With just six weeks between the initial sales call and the conference Eventology produced and delivered a masterpiece design to reflect MTUs core values and provided the artists with a studio for its inception. Dressed in berets and smocks, in a venue draped in plastic sheets, the team of Eventologists helped 400 people produce a 12ft x 16ft masterpiece, containing 120 individual canvases, in just two hours.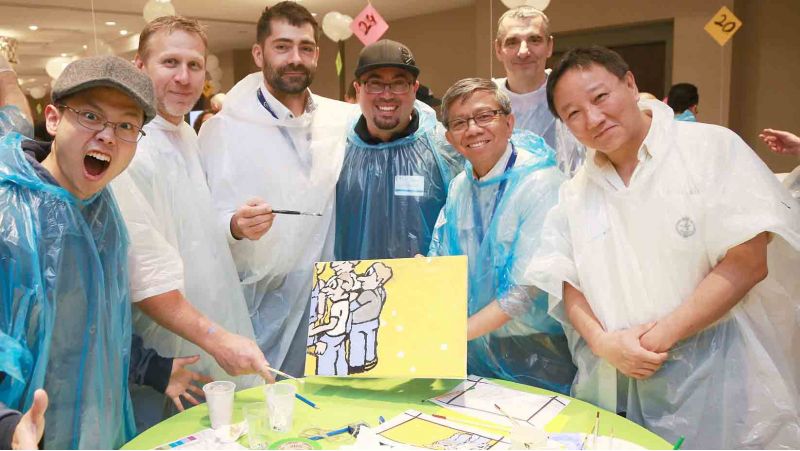 Lasting Reminder
MTU initially intended on dividing the masterpiece into 5 sections to be displayed in each of their facilities. However, upon completion it was considered too powerful to split up. It now hangs in their largest building as a reminder of their teams' achievement and core values. It continues to create daily conversation between departments.