With the world cup fast approaching there's no better time to experience the energy and passion of South American soccer with your team. At Catalyst, we have a variety of team building programs that capitalise on the soccer theme. One of these is Goall. Goal! is not only great fun, it also has very strong business analogies which add real value to this unique team challenge. In a limited time frame of 2-3 hours your people 'talent manage' their team to the top of the league. Participants experience the pressures facing today's football managers: training players, negotiating sponsorship and ultimately putting goals in the back of the net!
Points make prizes in this game and the highest scoring team are the ones who strategically manage their time and resources to achieve maximum results.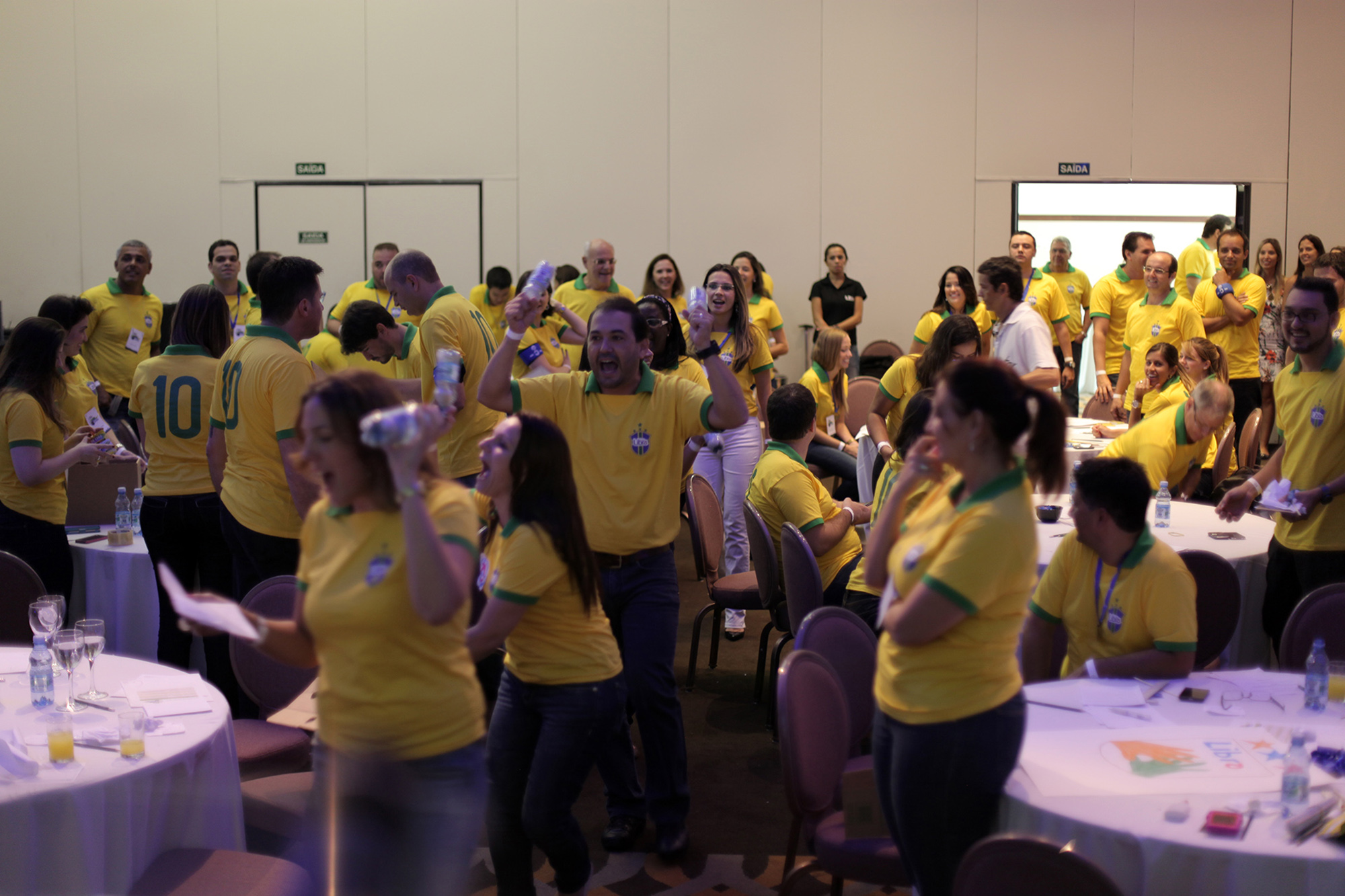 Goall was developed in Brazil by our local partner Conquistar and is now available worldwide exclusively through the Catalyst Teambuilding network of regional partners.
"We're really proud to bring the passion of football to the world of team building. Goall has already been very well received here in Brazil with multiple sales to corporate clients. The pictures you see here are from Libra Group (worldwide ports and airports). This was a conference of 350 delegates but the exercise works equally well for smaller groups of 30+."
Luis Zanin, Conquistar, Catalyst Brazil