Your host Rich welcomes Loredana Stancu Business Development Manager, and  Marius Blajut Division Manager of Universum Events in Bucharest, Romania.
As a part of the Global Catalyst Network, they discuss what it is like to bring new technology and concepts to Romanian team building.
Loredana Stancu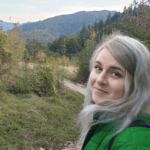 Loredana has over 8 years of experience in B2B Sales & Account Management and almost 5 as a facilitator of team development & team building activities. She likes to challenge perceived limits and she is constantly looking forward to taking things to the next level and bring added value to her clients' businesses.  By identifying the real needs and proposing the right things to the clients, even if sometimes it means challenging their status quo, she avoided "standard" solutions with the occasion of over 150 events (offline and remote). How? by constantly exploring creative solutions to the clients' needs, to whom she remains loyal until she ensures that everything goes according to their objectives. Some of the clients she thinks she collaborated with for epic events: Cameron Schlumberger, Vodafone (also their Technology Division – VOIS), NEPI RockCastle, Hochland, Samsung, KPMG, Danone, London Stock Exchange Group, EY (Ernst & Young), RBC.  She also thinks her team is the best and that their energy can totally move mountains!
Marius Blajut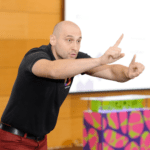 Marius is involved in the training and team building industry for more than 12 years, in a wide range of development projects with various organizations, small and big. He always likes to go beyond the surface and discover more about the people he interacts with – what they like, what bothers them, what projects they are proud of. He has interacted with more than 1000 people in an experiential training set-up and with more than 4000 people in a team building context, with Romanian SMEs and also multinational companies such as Petrom, Kaufland, Provident, Rompetrol, Danone. His main area of expertise consists of facilitating experiential learning through simulations, role plays, games, board-games