The venue, Hacienda de Cortes, located in Mexico's elevated climes outside Cuernavaca in Atlacomulco. A transformed sugar plantation, conference sessions were held amid the huge arches of the former sugar refinery with the faintly audible sound of an enclosed stream that used to turn the mill wheel.What a treat!
The conference kicked off with informal presentations around the theme of New Power Values. Delegates shared stories and reflected on the peer collaboration, openness and the crowd wisdom of the group.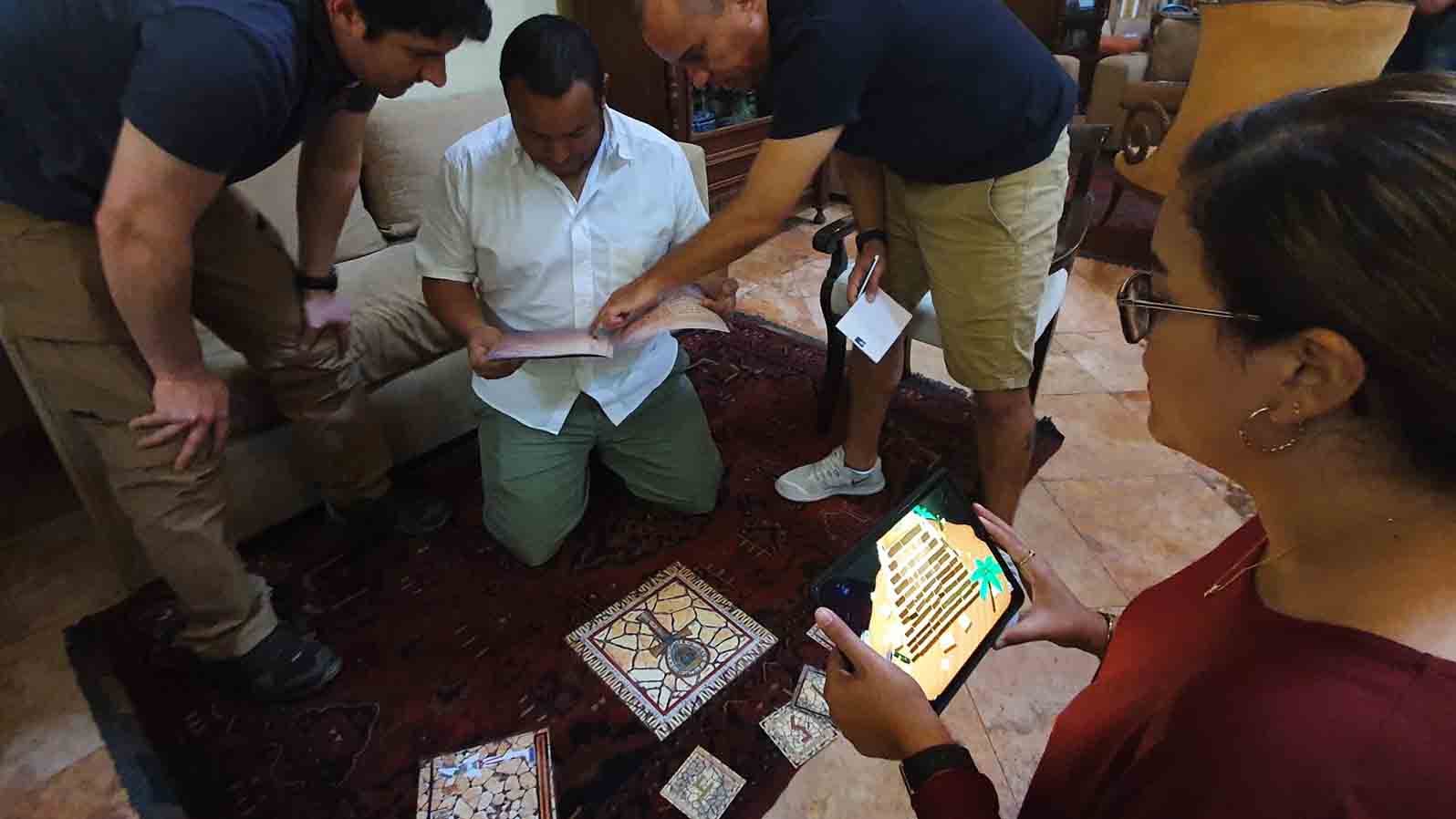 Strategic thinking activities continue their popularity with the launch of brand-new experiential learning game, Situation Room. A powerful business game which address the importance of cross-functional cooperation, communication and situational leadership. Technology continued to feature high on the training agenda. Delegates learnt about improvements to tablet-based team games, Go Team and Quickfire. A new suite of tech programs, including 3 new virtual reality games – CSI Whodunnit, CSI Space Odyssey, La casa de Dinero and, an AR Pyramid Quest was introduced. That evening, with candles flickering in the evening breeze among sprays of lush tropical flowers, delegates were transported into a bygone era. Waiters served tantalizing cocktails, gingery spice, lemony sour and peaty with Mezcal in a layer of flavours, while teams experienced the Agatha Christie-style murder mystery, CSI Whodunnit, using a VR headset and a few well-themed dinner props.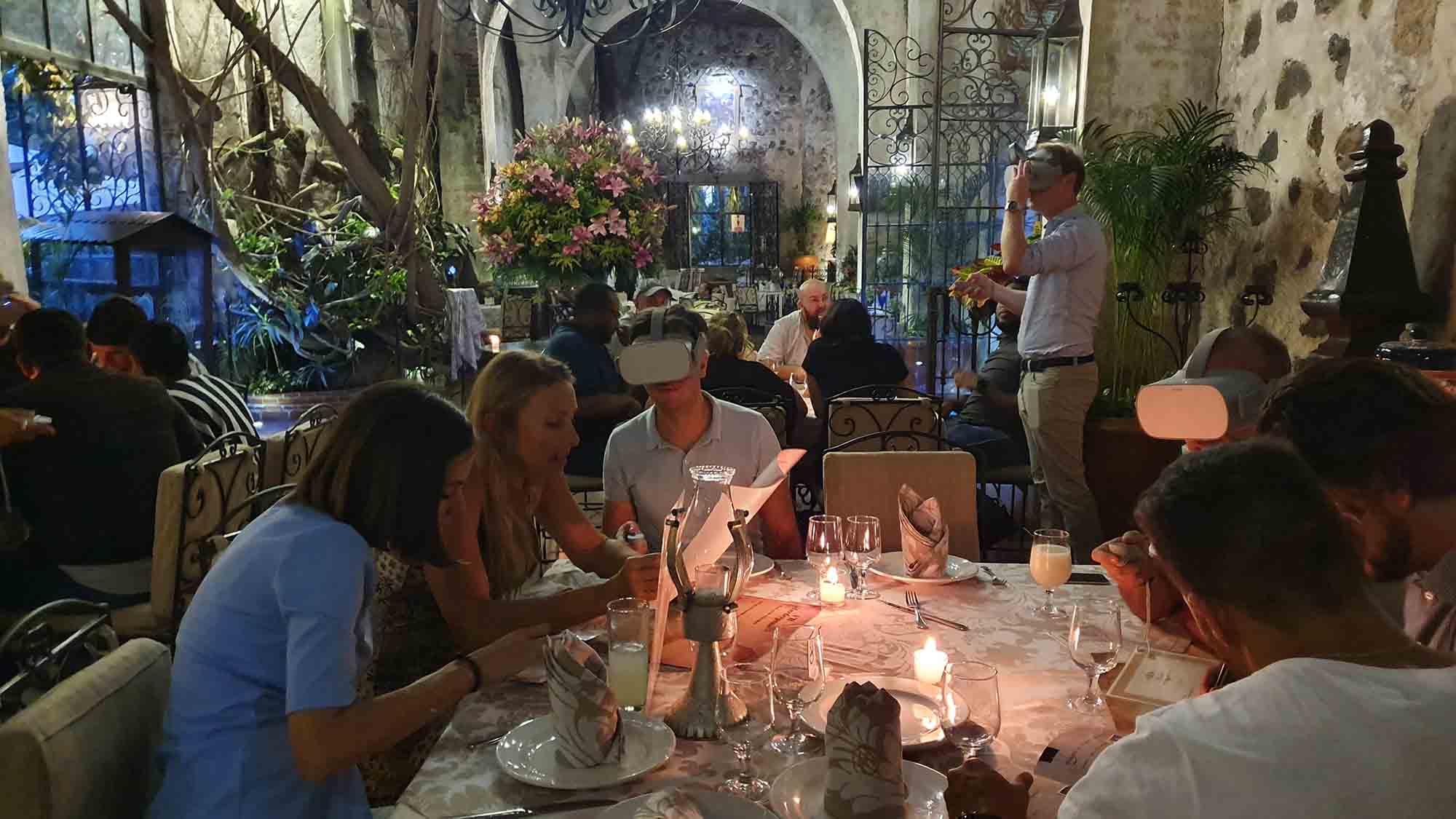 Not to be outdone, tactile face-to-face and hands-on team building activities made their mark. Newly released, experiential learning activity iBuild, which reinforces the importance of clear communication and feedback, was the standout in this category. Delegates enjoyed creating unique works of art with meaning and, discussing the finer points of the successful sale and delivery of 3D artwork activity, Think Art.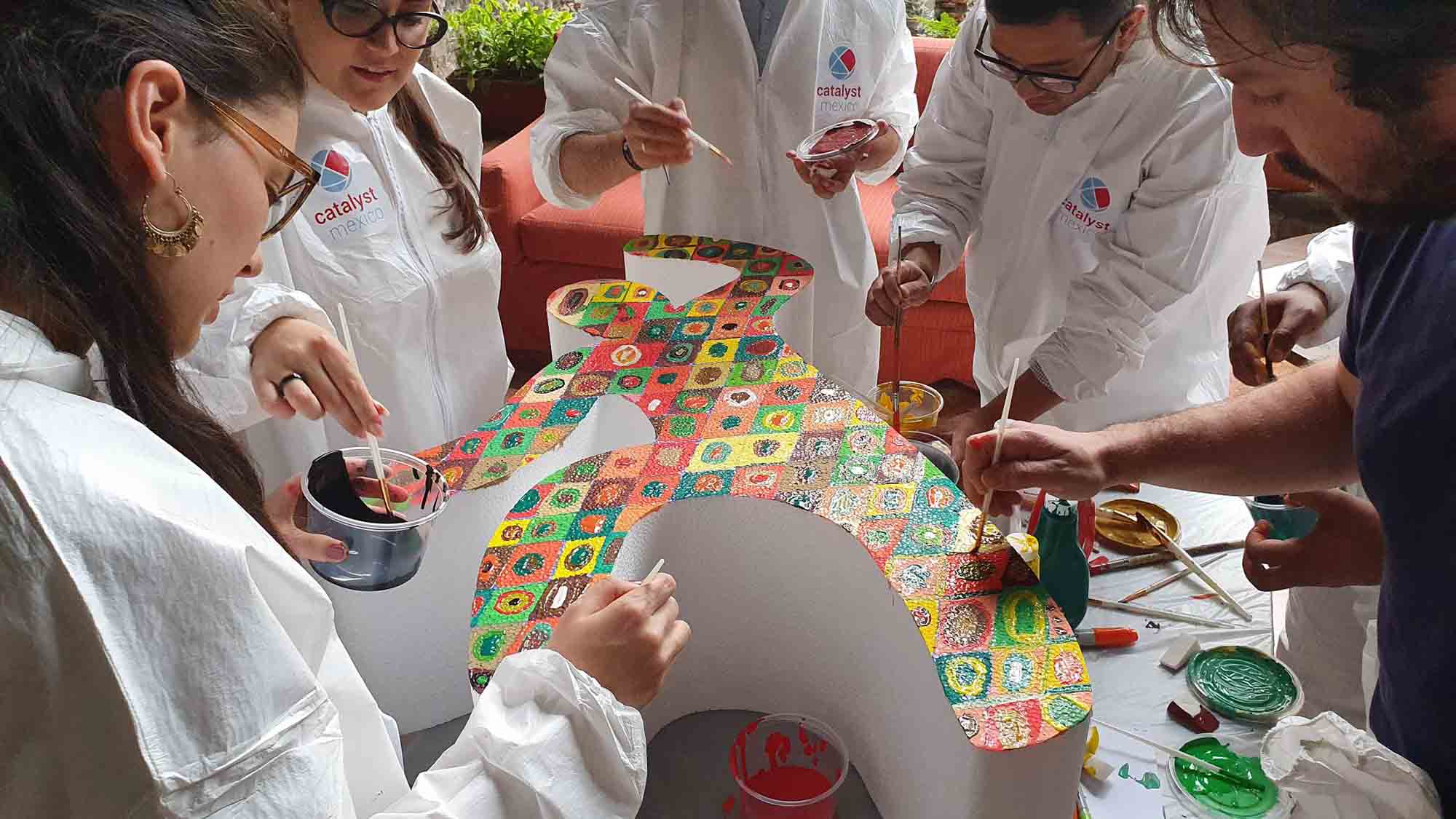 Luis Zanin from Conquistar Catalyst Brazil introduced the exciting new program, Bot Creators. Teams designed and created a robot, purpose built to complete a designated task from a myriad of available components. Once complete the robots went head to head displaying their skills in a battle of the bots!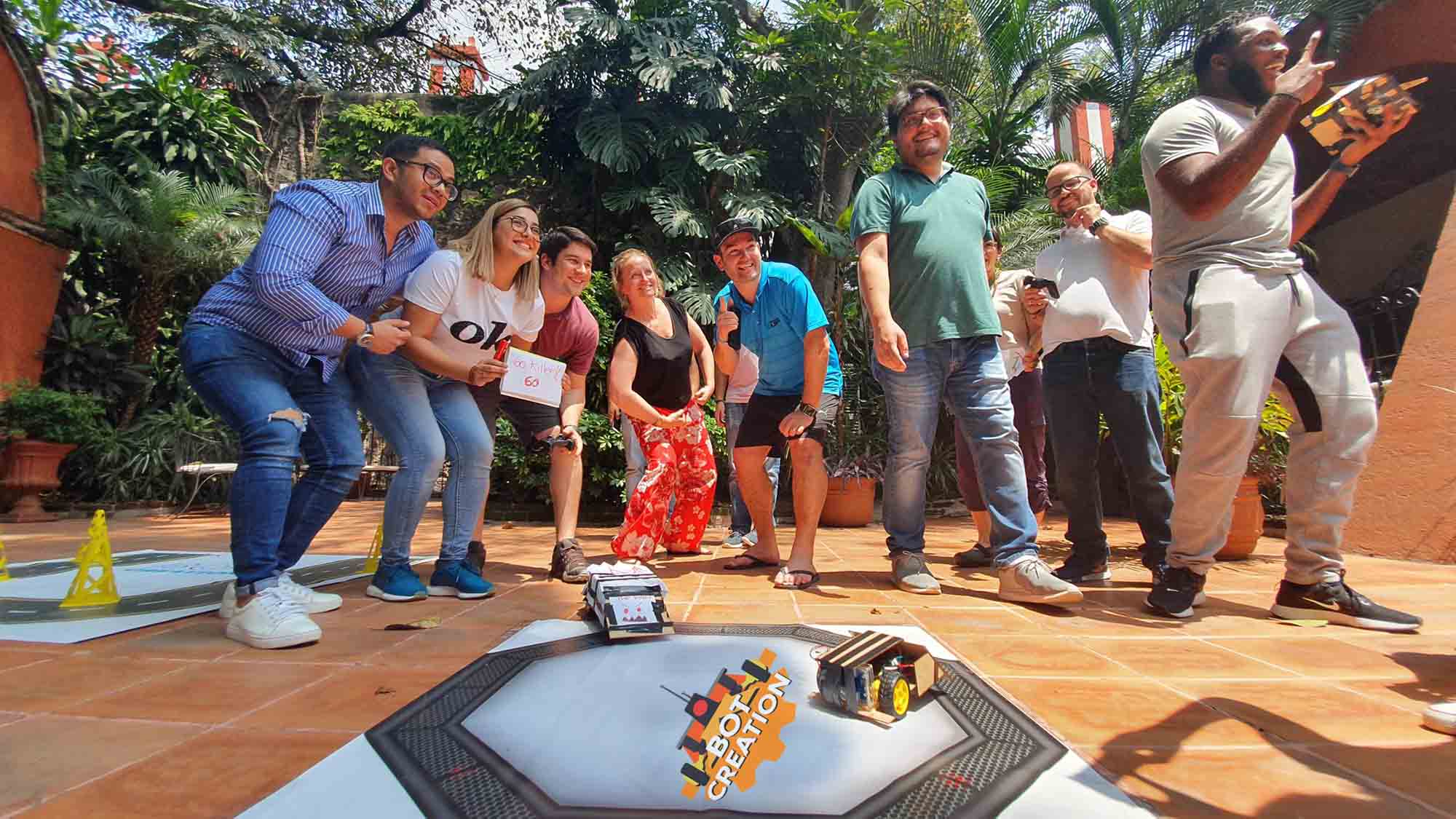 Alfonso Canales from Catalyst Chile led a session on business strategy. He gave insights into what has led to their meteoric rise to the fastest growing business in the team building industry across the Americas. There were numerous presentations, as well as formal and informal discussions on industry best practise. These sessions ensure companies in the Catalyst team building network continue to push the bar for excellence in team building. Networking and sharing continued during lunch served on the spacious lawns surrounded by lush gardens, fountains and meandering waterways.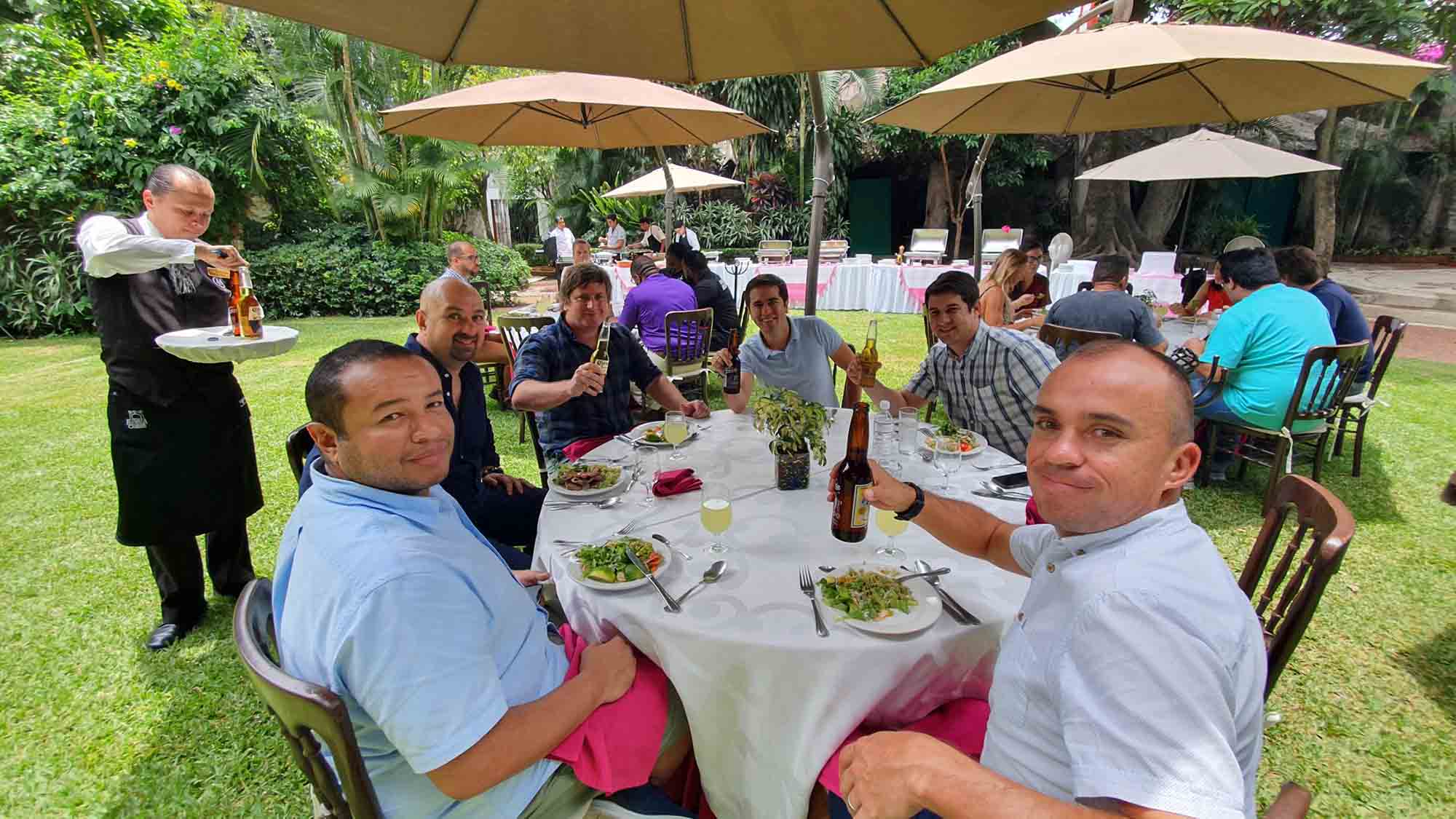 On the final day, the training continued. Fun, experiential learning board game, Seconds Away, had delegates scouring their memories for answers for industry and product knowledge in between crazy physical feats and burpees! When formal sessions had come to a close, teams went on an amazing race filled with fun, adventure.They explored the delights of Tepozteco using the new features of the award-winning Go Team app as their guide.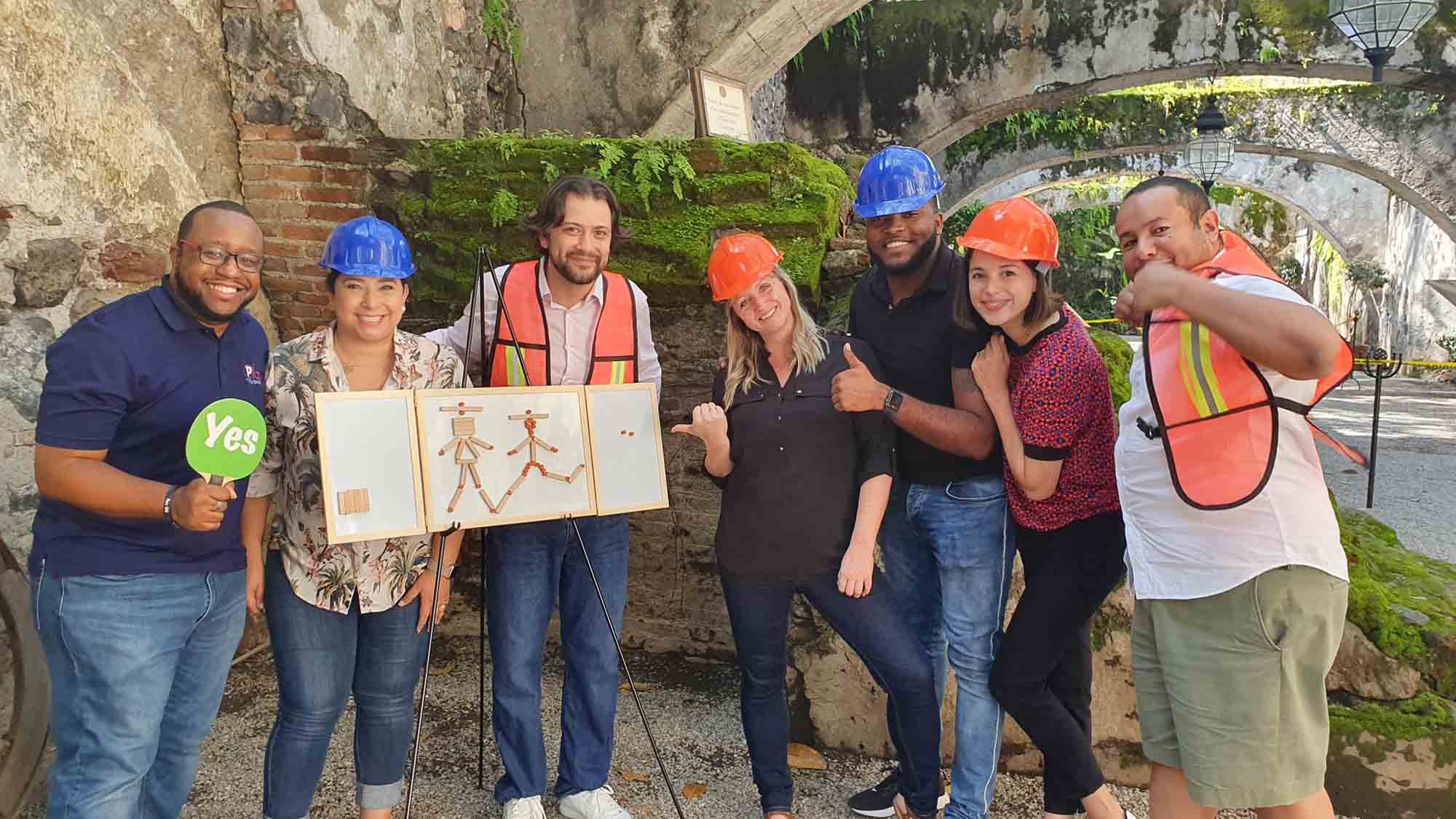 A big thank you to Catalyst Mexico who put together this incredible industry event. The vision, preparedness, attention to detail and passion of their team is exemplary!